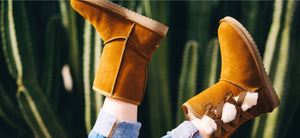 We Offer Australian Made UGG Boots, Bags, Purses, Wallets, Belts, Rugs, & Accessories For Men, Women & Kids.
Shop Now
These guys sell great Ugg Boots. Very happy with their feel and comfort. Have also sent two pairs overseas to family to Europe. They were surprised how good they were in comparison to the product they can buy in Europe.
Sime Lozic
Some of the best customer service I've had in ages! Such a lovely team, super helpful and found a pair I absolutely LOVE! Only place I'd trust for genuine Uggs. Great quality and variety! Highly recommend.
Yazmin Uys
I always wanted a real pair of genuine Uggs. Genuinely Australian. I heard about Genuine Ugg through word of mouth and popped into London court. Customer service was great at the store and My UGG's are perfect.
Janelle Meyers
Visited store to purchase Ugg Boots for a friend. Customer service was amazing - very helpful in helping verify which boots I needed to buy based on a previous pair owned. Genuine Ugg has some beautiful products - I wish I had more time to browse around. Certainly would recommend this store
Bronwyn Brown
If you looking for genuine Australian UGG boots this is the place where you will find them. Been wearing my UGGs all day and night super warm and extremely comfortable. Sales representative are so professional and have great knowledge in UGGs.
Michael Cullen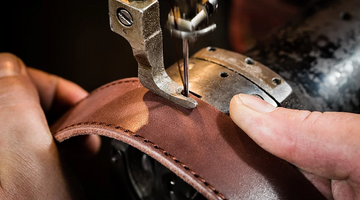 We're More Than Just UGG Boots
As Genuine UGG has established itself as one of the leading UGG retailers across Australia. Some consumers might not ...