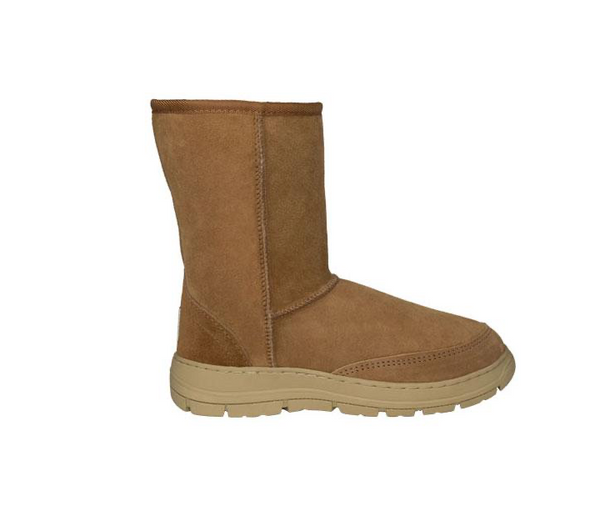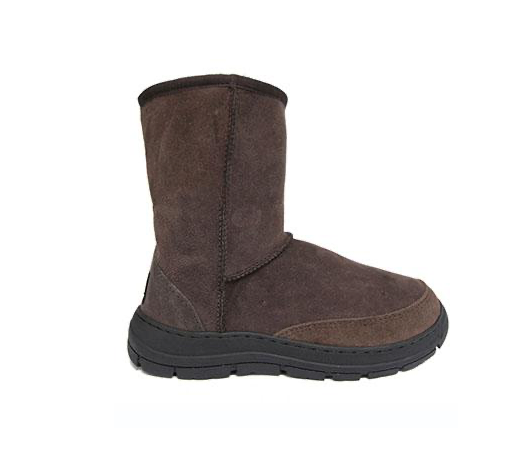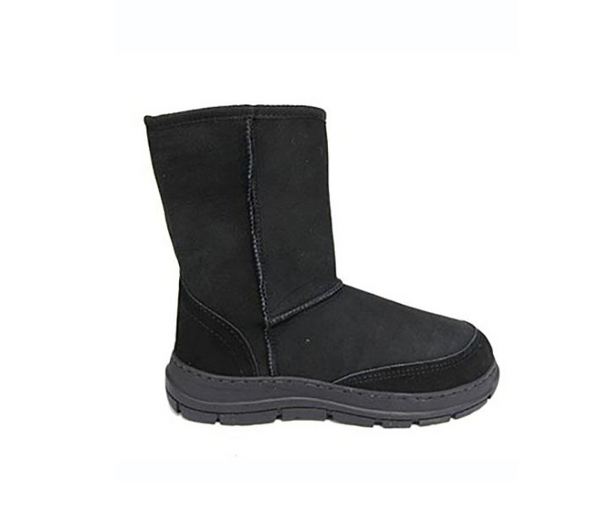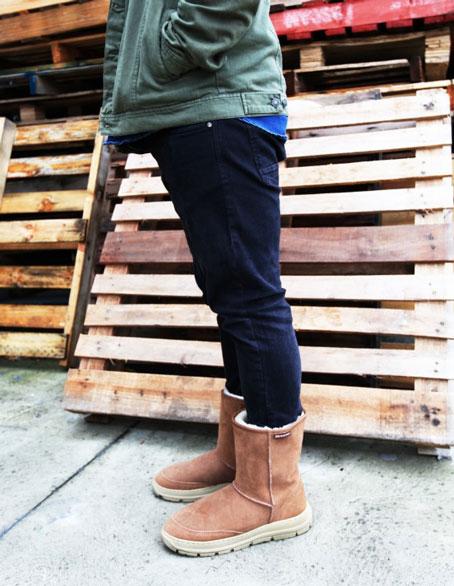 Regular price
$199.00
Sale price
$229.00
Introducing the most durable walking UGG boot on the market. Great for outdoor use, hiking, camping, and more. Made from quality Australian sheepskin material, with all of the qualities of classic short uggs with the added advantage of a reinforced suede at the toe area and the back seam for added durability.
Can insert  new replaceable Insole
Features:
• Australian Made
• Water Resistant
•
Rubber Flexi Sole
• Double Stitched Rear
• Premium Australian Merino Sheepskin
• Approx.
25cm
In Height
Tags:
 UGG, UGG slippers, UGG boots, UGG men's, UGG women, UGG outlet, UGG shop, UGG store, UGG sale, UGG moccasins, UGG Australia, UGG UK, UGG US, UGG near me, UGG mini, UGG classic, Genuine UGG, Genuine UGG boots, Genuine UGG Perth, UGG Perth, UGG
Ugg heavy duty short boots
Fast delivery, easy to deal with. Boots feel sturdy yet comfy.
Thanks
UGG Heavy Duty Short
Really love these Uggs, very comfortable and well made. Arrived in the mail in good time.
Excellent service and great product
Ugh Heavy Duty Short
This Ugg boot is very durable and extremely comfortable. You can ware them as a slipper or with your jeans or track suit. The delivery was fast and I would highly recommend Genuine Ugg to anyone.