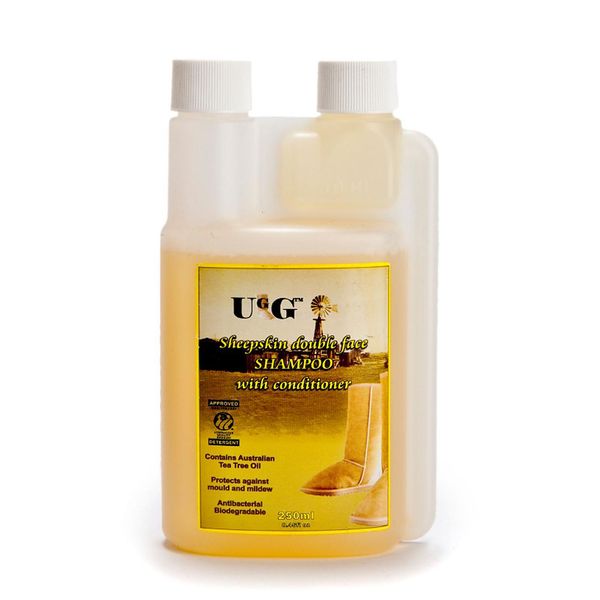 UGG Sheepskin Shampoo Is the ideal product to removes soiling from sheepskin Rugs, UGG boots & other Sheepskin products without damage to the leather or construction of the boot.

We advise to hand wash your products with cool/Luke-Warm water in a clean skin.

DO NOT use a washing machine, as it has detergent fragments & can damage the Sheepskin.