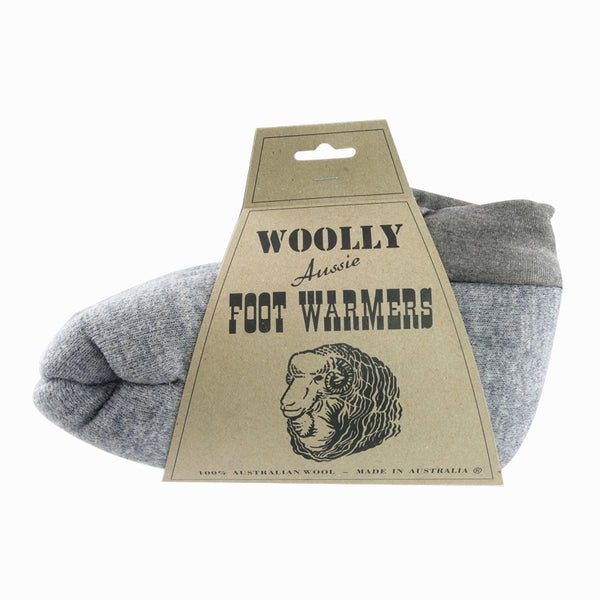 Woolly Aussie Foot Warmers are made of pure Australian fleecy wool which keeps your feet warm and comfortable yet allows them to breathe.
Woolly Aussie Foot Warmers - Your companion throughout the day. Your bed socks, travel socks, even ski boot inserts. In fact, whenever you need warm cozy feet - watching TV, Reading, Convalescing.
Wrong color
I got the wrong color foot warmer and ask for return but go no reply. Please email me for the return information
Woolly Aussie Foot Warmers
This is probably the sixth pair of foot warmers I have purchased. They are a great product, so warm and cozy plus, need I mention made in Australia, from 100% Australian wool, which is very important to me. They can easily be hand washed. My family absolutely loves them. During winter we wear them constantly so my family and I thank you Genuine UGG for stocking these awesome foot warmers.