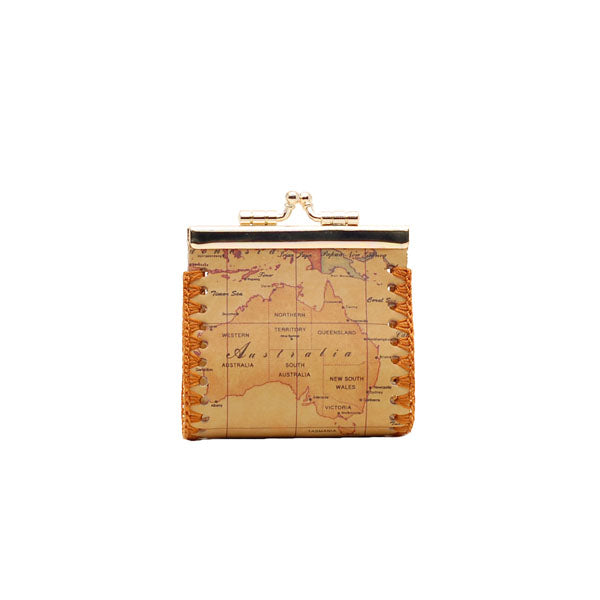 Australia Map Knot Coin Purse
This unique and very Australian coin purse is made of genuine leather.
It clips shut at the top and opens to allow you to store your coins or anything else that you may want to put in it. Around the edge of the wallet is a 'knot effect' embroidery, and is round at the bottom. The leather has a map of Australia printed on it.